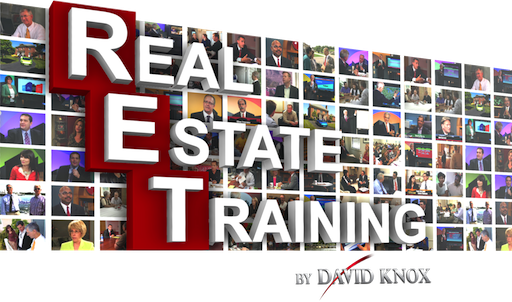 Log In
Latest News and Announcements
Feedback on KFT67-2 Top Producer Negotiates a Multiple Offer
March 14, 2017
David, all of your videos are excellent, this one stands out as being exceptional among the greats. The density of information is quite high and all of the Knox Videos, this one (KFT67-2 Top Producer Negotiates a Multiple Offer) scores even higher with me, personally, because we get to view it as a training video, and insight into another great agent, and with the rarest of all for training videos, a plot twist.
Your camera work, lighting, sound, and editing in studio and field locations is top notch by the way. Good team you have there I'd say. -Ivan Machiz
Watch videos, Use the methods, Get Listings. Agent testimonial
January 03, 2017
David,
I am a relatively new agent in Sarasota, FL at Michael Saunders & Company. On my most recent listing presentation, I decided to follow your recommendations and style as closely as possible.
I studied your material for hours and felt quite confident before meeting with the homeowner.
She interviewed 4 different agents - all of them have very good reputations and much more experience than I do.
I just received an email from the seller saying she wanted me to be her listing agent because she had never met anyone so well prepared and with such a clear marketing plan.
Thank you for all you do, I probably would not have gotten the listing without your guidance.
Thank you, Thank you!
Bruce Farlow
Michael Saunders & Company
Join our Members-Only Facebook group page
December 03, 2016
To make it easier to update our members of new videos and support materials, we have created this Facebook page:
https://www.facebook.com/groups/DavidKnoxOnlineTraining/
We will approve the requests then notify you occasionally of our new content. Thank you for being a member of our training! - David Knox
Email signatures. Read this Facebook post
August 13, 2016
Great feedback on our luxury listing videos!
June 24, 2016