How to Join Listing Mastery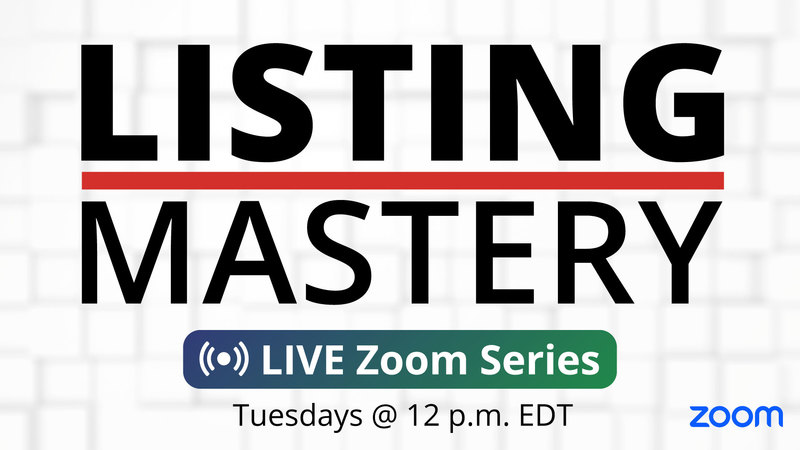 Listing Mastery is a new training feature focused on how to deal with this complex market. It consists of live Zoom meetings held every Tuesday, and a companion Action Plan featuring documents, videos, and suggested tasks. Enroll in the plan now, register for the Zoom sessions, and be ready to go on Tuesdays at 12 p.m. EDT!

How to Join the Action Plan
You can join the plan by going to your Action Plans page and finding the Listing Mastery action plan under the new section called "Available Plans."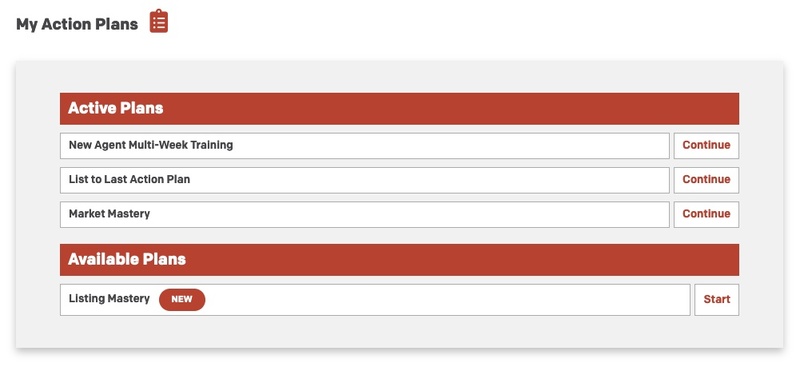 Click the "Start" button to self-enroll in the Action Plan, which will move it up into the "Active Plans" section. When you revisit this page you can then click the "Continue" button to reopen the Action Plan.
Note to Administrators and Managers - You don't need to take any action to enroll your agents, this new Listing Mastery Action Plan is automatically available to them.

How to Register for the Live Zoom Meetings
David will be holding live Zoom meetings every Tuesday at 9 a.m. PDT / 10 a.m. MDT / 11 a.m. CDT / 12 p.m. EDT.
We've changed things a bit compared to Market Mastery. This time you'll need to register in order to join the Zoom meetings. The registration link is posted in the Action Plan description, found at the top of the page inside the Action Plan. Once you register you'll be sent an email with the Zoom meeting info, including the link and passcode.

We look forward to seeing you in the next live meeting!